Important Links
Speak with a member of our team
Call Us Now
T: +44 (0) 1707 285 590
Latest Coronavirus Updates
Latest UK Government COVID-19 Updates: www.gov.uk/coronavirus
Tuesday, December 01
Hertfordshire International College (HIC) remains open. While we try to provide a safe environment for all of our students and staff all lessons are scheduled online for the remainder of this semester. Please check your emails regularly for updates. If you have any questions, please contact HIC student services support team at: College.ServicesHIC@hic.navitas.com
Thursday, July 23
We're looking forward to welcoming you back in September and we're really excited to start teaching you face-to-face again.
We are doing everything we can to be together on campus and have introduced a series of safety measures to help us do this.
As part of these measures, from September students and staff will be required to wear face coverings when in a room for longer than 15 minutes and where it is not possible to maintain a distance of two metres.
Wearing a face covering has become part of our daily lives, in shops and on public transport, and this will be the same when you come to Herts this year.
When you arrive, we will be providing every student and member of staff with a reusable and washable University face covering (like the ones below!)
If you are unable to wear a face covering, please reach out to our teams for advice:
Dean of Students: deanofstudents@herts.ac.uk
You can find out more about how this will all work by reading our FAQs and visiting our Start of Term website.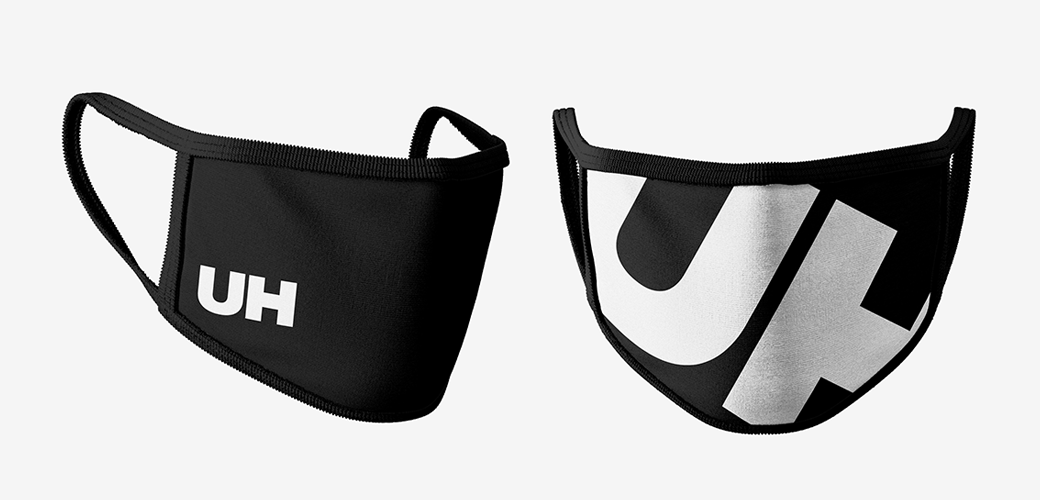 Wednesday, April 1
As we are adjusting to the Government requirement to stay at home, we want to keep you updated about how the University is responding to the latest Government, NHS and Public Health England guidance and the support we offer to keep our community safe, supported and as connected as possible throughout these challenging times. Please read this update for important information.
To keep you updated with key information in this fast-moving situation, we're posting an update on our website regularly.
Today's update includes:
Home Office update for International Students
Look after your mental health with Fika
Hertfordshire Students' Union activities
#HertsHeroes
Keeping the University estate working
Home Office Update for International Students
The Home Office have issued a new update and guidance for International students studying in the UK. The new guidance includes information on Student Route attendance and sponsorship. More information is available on COVID-19 FAQs for students on the university website.
Latest Update for New Students:
New international students who have been issued a Student Route visa but have been unable to travel to the UK are permitted to undertake distance learning and sponsorship does not need to be withdrawn.
New international students who have not yet applied for a visa but wish to commence a course by distance learning do not need to travel to the UK to do so and therefore do not require sponsorship under Student Route.
Look After Your Mental Health With Fika
Fika is a mental fitness app for students, to help you manage and train your mental health. The app is full of resources and techniques to help you, including a brand new suite designed to support you during the Coronavirus isolation. The university has signed up to Fika for everyone, so all you need to do is register with your @herts username for unlimited free access.
Visit the Fika website to find out more and download the app.
Hertfordshire Students' Union Activities
Did you know, there are still a whole host of activities that you can take part in with your Students' Union?
What Are the Symptoms of COVID-19?
The most common symptoms of coronavirus (COVID-19) are recent onset of:
new continuous cough and/or
high temperature
Please see the latest advice on COVID-19 on NHS website.
Where Can I Find out More?
To view the latest updates about how to keep safe, visit Public Health England's website. Please also follow the University guidance set out above.
What is the University doing in response to COVID-19 to keep the campuses safe and clean?
As well as the changes to our approach to teaching, we have significantly enhanced our cleaning regimes. This includes the daily cleaning of door handles and additional hand sanitisers and public health information posters have been installed in key areas across the University. All communal PC and phones have also been disinfected.
How Can I Contact Hic Team?
Students can meet our student service team virtually, we will be holding a Virtual Reception via Zoom. The link will be sent out every Monday morning to their email the weekly virtual reception rota with the times and the person available. We will be scheduling 2 sessions per day for a couple of hours. Please feel free to join us here and ask your questions or let us know your requests. We are also available via email at College.ServicesHIC@hic.navitas.com to answer any questions you might have.
Is the University Closed?
The University is open however we are making changes to how we deliver teaching.
Following a reading week, since 23 March all teaching and learning is being delivered online. Check the video for tips on studying online.
Please see the HIC Covid-19 Addendum